Telehealth Counseling in Southeast OHIO

Phone: 740.448.1604

Email for Intake packet: [email protected]
No Office Visits -- Individual Counseling and Self-Pay Couple's Teletherapy Counseling for Ohio residents only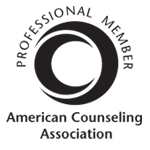 M.Ed., LPCC-S, NCC, LICDC-CS
Welcome to my site! Thank you for reaching out to make a connection with me. As a helping professional with more than 30 years of experience of providing mental health and addiction services in Southeast Ohio to individuals, couples, and groups, I am ready to help you reach your counseling objectives and goals.
On this site, you can read my professional biography, learn about what counseling interventions I provide, find contact information to book an appointment, and review a forms page to download paperwork to complete prior to your first virtual counseling session. Individual paperwork is completed on-line in a HIPAA compliant, encrypted, secure client portal that is opened up for you once you make email contact with me.
I am a professional dedicated to listening and offering creative, compassionate alternatives for achieving and maintaining personal and emotional health and well being during the COVID-19 Pandemic HealthCrisis. Let me help you as we all figure out how to access mental health support with other than traditional, face-to-face counseling in a professional office. I am offering Telehealth services using audio/video conferencing services to OHIO RESIDENTS ONLY. All my individual teletherapy services are provided through my electronic health care system, Simple Practice, which offers a client portal for up-loading and downloading documents, ability to see your billing and payments, telehealth audio/video platform, and a secure messaging feature for scheduling /cancelling appointments. I accept most major insurances yet I am not a Medicare or Medicaid provider.
As a mental health and addictions recovery expert, I am committed to helping people heal and grow through this global crisis and learning ways to adapt and cope with the changes we all are facing. I am here to help you navigate life's issues and challenges, whether it is parenting concerns, relationship distress, anxiety or depression symptoms, grief or loss, personal transition issues (including gender transitions), addictions, eating disorders, health problems, or pending career changes. Making a phone call or sending an email to [email protected] is the start to a change process on your unique journey to improved personal emotional health and wellness.
Life's stressors and challenges can often negatively impact a marriage or relationship. Discord, distress, and emotional distancing can often result. Relationship counseling can help a couple to learn how to communicate more effectively and resolve conflict in a healthy manner. Couples can learn ways to be empathic, assertive, and caring speakers and listeners in order to build or increase safety, positivity, and kindness within the relationship. I help couples learn how to share emotions and self-awareness with each other more openly. Increased intimacy and deepened connection is often a positive outcome from investing time and effort into a relationship counseling process. All interpersonal, intimate relationships are worthy of receiving support, nurturance and care to navigate the rough spots. All my couples sessions are held in the comfort of your own home using the HIPAA compliant, secure SIMPLE PRACTICE platform.
ALL COUPLE'S COUNSELING FEES ARE SELF-PAY ONLY: Intake session, $150. On-going sessions are $100. Most couples are engaged in couple's therapy for 8 sessions.
/